Korea Retail Financial Services Dialogue 2015
The Asian Banker hosted the 3rd Annual Korea Retail Financial Services Dialogue on Digital Banking and Technological Innovation at Lotte Seoul. C-level and senior executive management staff of major Korean banks, credit card firms, as well as insurance companies attended this exclusive forum to discuss digital banking, the future of payments, new technology processes, and use of data and analytics.
Chris Skinner, best-selling author and the voice of Finanser.com, and Daniel Wolfram, Asia Pacific innovation leader, graced our panel of speakers.
A prestigious awards programme on recent technological innovations by Korean banks was also held after the dialogue.
Below are the event highlights that took place in South Korea on July 14, 2015. We encourage you to tag your photos in our Facebook album.
Event Album
Video Clips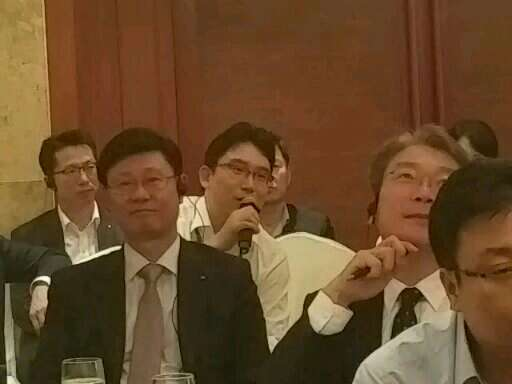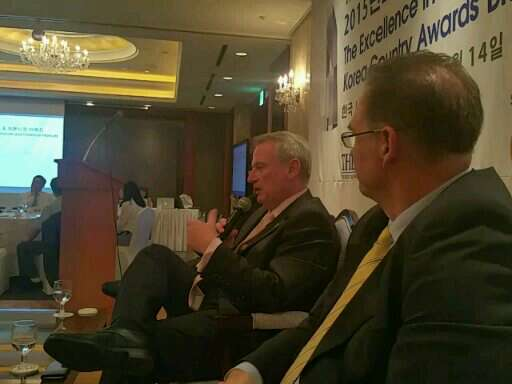 Live tweets #KRFSD15
We're at the 3rd Annual #Korea Retail Financial Services Dialogue on #DigitalBanking & #Technology #Innovation. Follow #KRFSD15 for updates!

— The Asian Banker (@TheAsianBanker) July 14, 2015
We're honoured to have @Chris_Skinner author of #DigitalBank, delivering the opening keynote at #KRFSD15 #Seoul #Live

— The Asian Banker (@TheAsianBanker) July 14, 2015
So glad to have you join us! #KRFSD15 https://t.co/9zQPYWRFe0

— The Asian Banker (@TheAsianBanker) July 14, 2015
#KRFSD15 @Chris_Skinner says 4 generations of internet: 1.0 – access info; 2.0 – sharing/ caring (social media); 3.0 – real-time; 4.0 – ?

— The Asian Banker (@TheAsianBanker) July 14, 2015
#KRFSD15 @Chris_Skinner Net 4.0 is of the sixth sense!

— The Asian Banker (@TheAsianBanker) July 14, 2015
#KRFSD15 @Chris_Skinner #Mobilepayments not only allow people to send money, but receive it and become an #entrepreneur #Seoul

— The Asian Banker (@TheAsianBanker) July 14, 2015
This year's Annual Korea Retail Financial Services Dialogue in #Seoul. #KRFSD15 #Live pic.twitter.com/ltzjqDKRCW

— The Asian Banker (@TheAsianBanker) July 14, 2015
#KRFSD15 @Chris_Skinner – @ficoba acquires customers for $20 through #Facebook, while a traditional bank spends about $1,500.

— The Asian Banker (@TheAsianBanker) July 14, 2015
@TheAsianBanker @TabEditor introduces the Retail Excellence Awards 2015 http://t.co/qVM50PWuHk #KRFSD15 pic.twitter.com/9lchyIcVWh

— Chris Skinner (@Chris_Skinner) July 14, 2015
#KRFSD15 A pertinent question posed by audience – "What's the right size of a bank branch?" Tell us what you think pic.twitter.com/0JCCRnOVkE

— The Asian Banker (@TheAsianBanker) July 14, 2015
#KRFSD15 @Chris_Skinner's answer to the average size of the branch: 20% of the current size.

— The Asian Banker (@TheAsianBanker) July 14, 2015